To Be a Kid
No matter where you live, to be a kid means playing with friends, going to school, and being surrounded by loved ones. Discover the common experiences that bind all children together.
Be My Neighbor
All neighborhoods have homes, friends, and places to explore and take care of. In this touching book, children discover the meaning of community.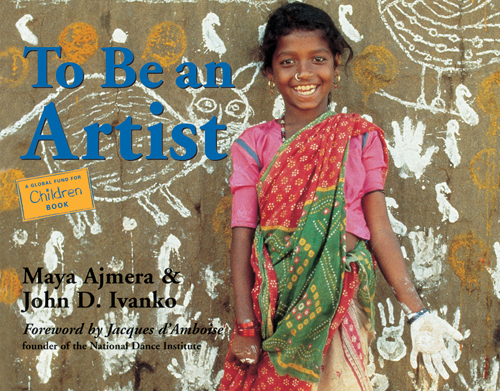 To Be An Artist
Children everywhere express themselves through paint, song, dance, and more. Learn to appreciate the world's creativity with this colorful celebration of the arts.
Healthy Kids
Healthy kids drink clean water, eat nutritious food, and have safe places to play and sleep. Learn about the many ways kids stay healthy, no matter where they live.
What We Wear
What we wear can express who we are: our school, our faith, our heritage, or our favorite sports team. This book features children and clothing from 45 countries worldwide.
Faith
Diverse religions of the world are reflected in one graceful volume that celebrates religious tolerance and what unites us as human beings.
Every Breath We Take
A joyful and empowering environmental book from Moms Clean Air Force, a national movement of more than one hundred thousand moms—and dads—who are protecting the right of every child to breathe clean air.
Our Grandparents: A Global Album
This book honors the special relationship between grandchildren and their grandparents, who have a universal ability to teach, listen, and love.
Music Everywhere!
Photographs from around the world celebrate the universal joy that kids get from making music, whether they're playing instruments, clapping their hands, stomping their feet, or singing. Music can help express one child's feelings—or it can bring a whole community together.